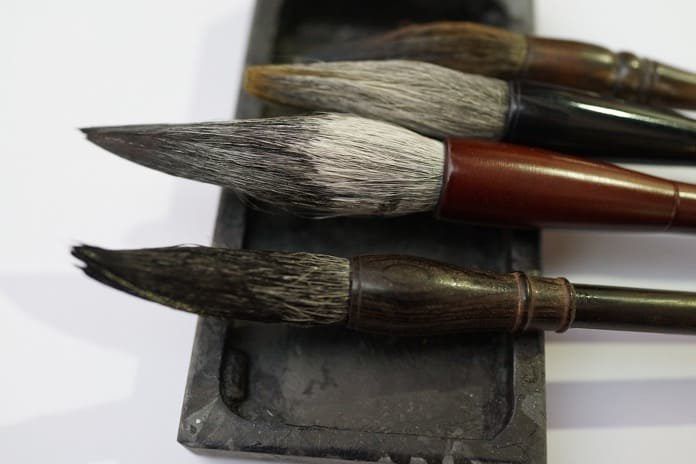 A recent study investigates whether Chinese calligraphy therapy, a type of art therapy, can effectively relieve neuropsychiatric symptoms.
Three out of 100 people will experience some form of a psychotic break at some time in their lives. In the US every year about 100,000 persons in the young adult and adolescents group have their first psychotic episode. Psychosis is a serious psychological condition which involves a very noticeable and long-lasting impairment in emotion, cognition, understanding, and other activities. In conditions like schizophrenia, there is often co-occurrence of depression and anxiety. Perceptions are altered and people experience hallucinations such as seeing, hearing, smelling, tasting and feeling things which are not actually real.
What is Chinese Calligraphy Therapy?
Managing such neuro-psychiatric conditions and symptoms through pharmacological interventions alone is not always feasible or recommended. Medications for psychiatric disorders are often ineffective and have unpleasant side effects. A number of non-pharmacological interventions are considered cost-effective and useful to patients with psychiatric disorders such as art therapy, occupational therapy, and psychotherapy. Chinese calligraphy therapy (CTT) is an important approach used in art therapy, involving the visual and spatial placing of characters which has implications for improving quality of life and patient outcomes. Researchers recently conducted a meta-analysis of existing research articles to investigate if Chinese calligraphy therapy has a positive impact on neuropsychiatric symptoms. This research study was published in the BMC Psychiatry Journal in 2018.
Chinese calligraphy therapy is a type of art therapy wherein a soft tipped brush is used to produce Chinese glyphs. This therapy combines cognitive planning, spatial abilities, and physical, mental, as well as visual performance skills. A number of other types of art therapy have been investigated in the past, but research involving the efficacy of Chinese calligraphy therapy is not extensive particularly in a population with neuropsychiatric symptoms. The study gathered data from various databases using a search for articles up to December 2016 in MEDLINE, PsycINFO, EMBASE, Cochrane Central Register of Controlled Trials and Wanfang Data. The search terms used were "handwriting", "Chinese calligraphy", "Chinese calligraphy therapy", "calligraphy exercise" and "calligraphy training". The study used information from both English and Chinese research which involved randomized controlled trials and controlled clinical studies and a total of 21 articles were shortlisted for meta-analysis.
Chinese Calligraphy Therapy May Improve Neuropsychiatric Symptoms
The 21 studies were published between 2000 and 2016 and included a sample size ranging from 16 to 224 participants. The results indicate that the majority of the time Chinese calligraphy therapy can effectively change certain neuropsychiatric symptoms in the participating individuals. There are also improvements in the measurement of psychiatric performance. The findings indicate that Chinese calligraphy therapy does significantly enhance cognitive functions and helps relieve depressive and neuropsychiatric symptoms.  However stronger evidence pointing to its efficacy is missing and there is a need for greater number of randomized control trials to confirm the findings.
Written by Sonia Leslie Fernandez, Medical News Writer
Reference: Chu, K. Y., Huang, C. Y., & Ouyang, W. C. (2018). Does Chinese calligraphy therapy reduce neuropsychiatric symptoms: a systematic review and meta-analysis. BMC Psychiatry, 18(1), 62.