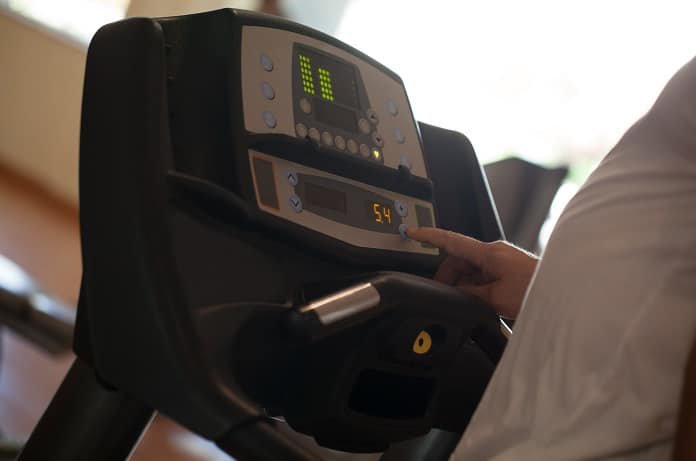 Researchers set out to determine if a specific form of cardiac rehabilitation exercises could be beneficial for adults who experience coronary artery disease and osteoarthritis.
Coronary artery disease (CAD) and osteoarthritis (OA) are just some of the many illnesses being treated with exercise. Coronary artery disease occurs when the heart muscles become hardened and narrowed, preventing supply blood to the arteries. Risk factors such as diabetes mellitus, hypertension, dyslipidemia, and obesity result in extensive CAD. On the other hand, patients who experience osteoarthritis suffer from the degenerative and painful musculoskeletal condition that limits activities of daily living and activity. This can limit their ability to participate in the exercise programs necessary for cardiac rehabilitation.
When patients suffer from both of these diseases, it can be extremely disabling. Health care practitioners are searching for suitable exercise regimens that will provide adequate benefit to CAD patients with exercise that is achievable and reasonable for those with OA. Researchers from Seoul, Korea sought to compare aqua walking and treadmill walking in relation to cardiorespiratory fitness in elderly patients who were affected by CAD and OA.
The researchers selected sixty patients who had undergone percutaneous coronary intervention treatment for CAD but had also been diagnosed with lower extremity OA and randomly selected them to be assigned to aqua walking or treadmill walking exercises. Additionally, a non-exercise group was also chosen as a control. Assessments such as blood pressure, blood glucose, and heart rate measurements were completed for these patients before and after the medically supervised exercise training period of 24 weeks.
The results were recently published in BMC Cardiovascular Disorders. The study revealed that body fat levels, blood lipid-cholesterol levels, and resting heart rate were all positively affected, in both exercise groups.  In fact, there were no significant differences in health outcomes between the aqua walking and the treadmill walking groups. This strongly suggested that both AW and TW used for cardio-respiratory therapy had positive effects on these patients.
The researchers concluded that since aqua walking was as effective as treadmill walking for cardiovascular health, and since aqua walking is preferable in patients with arthritis, aqua walking should become a standard recommendation for those suffering from both conditions. As such, it was encouraged by researchers that this type of exercise be recommended to patients who have been diagnosed with CAD but also have limitations due to lower extremity OA. Researchers, therefore, support aqua walking as a form of a comprehensive exercise-based cardiac rehabilitation program for these patients.
Reference: Lee, J.Y., Joo, K. C., & Brubaker, P. H. (2017).  Aqua walking as an alternative exercise modality during cardiac rehabilitation for coronary artery disease in older patients with lower extremity osteoarthritis. BMC CardiovascDisord. 17(1):252. doi: 10.1186/s12872-017-0681-4.
Written by Dr. MòNique J. Grant Coke, DNP, MPH, BSN, Medical Writer