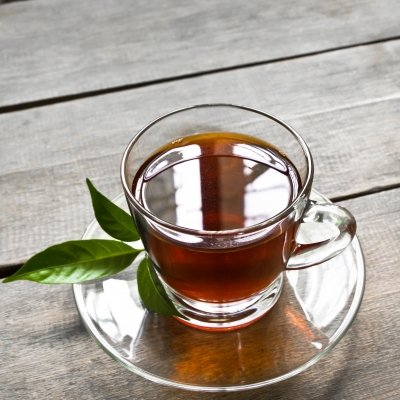 A recent study published in the American Journal of Clinical Nutrition has found that drinking black tea can reduce the risk of fracture related to osteoporosis in elderly women.
Australian researchers recently conducted a prospective clinical trial to assess whether there is any association between drinking tea (flavonoid intake) and risk of fracture associated with osteoporosis. The basis of this research was previous observational data that suggested potential benefits of tea for increasing bone density.
The intake of black tea was investigated in women aged 75 years or older. The women filled out a questionnaire, and medical history was obtained from the hospital system to determine the incidence of fracture among the participants.
Over the 10 year follow-up period, participants who reported drinking 3 or more cups of black tea per week had a 30% reduction in risk of osteoporotic fracture compared with participants with the lowest reported intake of black tea (less than 1 cup per week). The researchers determined that women who had the highest dietary intake of total flavonoids had a reduced risk of any type of osteoporotic fracture.
Myers, G, Prince, RL, Kerr, DA, Devine, A, Woodman, RJ, Lewis, JR, Hodgson, JM. "Tea and flavonoid intake predict osteoporotic fracture risk in elderly Australian women: a prospective study" American Journal of Clinical Nutrition First published August 12, 2015, doi: 10.3945/​ajcn.115.109892
Image courtesy of zirconicusso at FreeDigitalPhotos.net
Written by Deborah Tallarigo, PhD