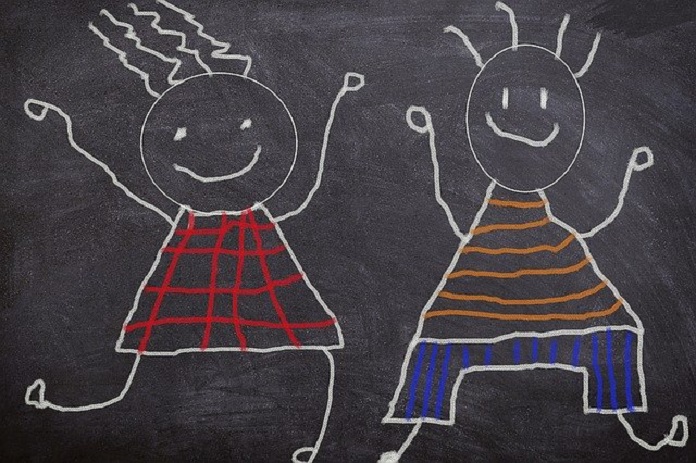 Nutrition and physical activity intervention for obese students may lead to weight loss and healthier eating habits.
The obesity epidemic is increasing all over the world, including in children. A study published in BMC Public Health addressed the issue of obesity through nutrition and physical activity intervention at schools in Lebanon. The purpose of the study was to see if school teachers were able to implement a nutrition and physical activity intervention, better than a nutritionist, after receiving nutrition training. Students aged nine to eleven were asked to participate in nutrition and physical activity intervention. In the nutritionists' group, 1045 students were recruited and in the school teachers' group, 1231 students were recruited. The nutritionists implemented their intervention over a period of two years at 22 schools from October 2010 to June 2012. The school teachers' implementation was in the 2012-2013 school year at 30 schools. The schools were divided into intervention schools and control schools.
The nutrition and physical activity intervention focused on healthy behaviours such as eating breakfast daily, increasing consumption of fruits and vegetables, favouring healthy snacks over crisps and soda and decreasing sedentary behaviour. The nutrition and physical activity intervention was based on social cognitive theory, which involves environment modification and positive changes by the individual in three modules. First, knowledge and self-efficacy are determined using a questionnaire which assessed dietary behaviour, physical activity, and nutrition knowledge. Secondly, the family module consists of meetings, health fairs, and information packets sent home along with recipes and food samples. The third module is a food service intervention targeting school shops and lunch boxes sent by families.
Daily breakfast consumption was twice as high in the school teachers' intervention
Students were twice as likely to consume breakfast daily if they were told to do so by their school teachers. However, students in the nutritionist intervention group were more likely to consume more fruits and vegetables. Crisps consumption was lower in the nutritionist group and so was soft drink consumption. Overall, it seems the school teachers needed more nutrition training. The students in the nutritionist group were also more likely to participate in physical activity at least once a week at a ratio of 1.63 vs 0.51 in the school teachers group.
The results of the study suggest that this type of intervention may be effective at combating the obesity epidemic. Given the influence that teachers have in a student's life, school teachers should be adequately trained on nutrition so that they can positively influence nutrition and physical activity behaviours.
Written by Katrina F. Zafer, BSc
Reference: Habib-Mourad, C., Ghandour, L., A., Hwalla, N. (2020). Impact of a one-year school-based teacher-implemented nutrition and physical activity intervention: main findings and future recommendations. BMC Public Health.
Image by kalhh from Pixabay