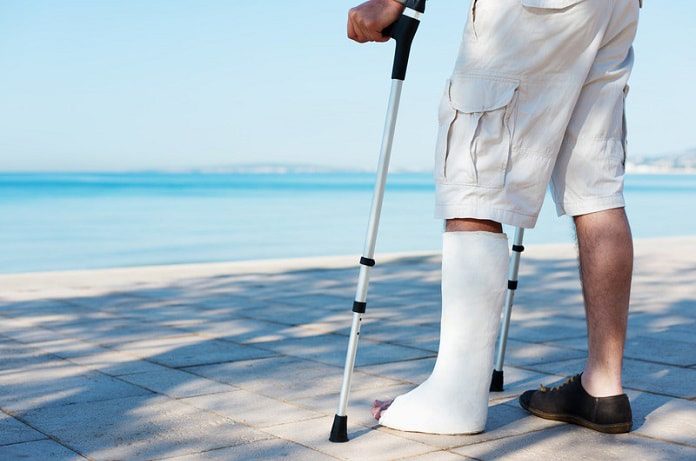 Mental disorders and medications used to treat them are thought to negatively affect bone health, but definitive evidence to support this notion is lacking. Researchers found that mental disorder-related medication use is associated with increased risk of bone fracture.
Fractures, especially in an aging population, are a significant factor contributing to mortality, morbidity, disability and health care costs. Particularly when fractures occur in large, weight bearing bones such as the hip or lower limbs, individuals can experience a lasting negative impact on their quality of life. Large bones generally do not fracture unless the individual suffers from osteoporosis. Mental disorders and medication use also contribute to the prevalence of fractures.
Mental disorder medications are among the most commonly prescribed drugs in health care. Both mental disorders and medications used to treat them have been thought to negatively affect bone health, through changes in nutrition, lifestyle and the medication action itself. However, there has been no systematic review conducted supporting this theory. Researchers set out to determine if this association and a resultant increase in fracture risk exists.
In a study published in JAMA Psychiatry, Bolton and colleagues evaluated whether mental disorders and psychotropic medication use is associated with fracture risk. Study participants were Manitoba residents who had undergone bone mineral density (BMD) assessment. Based on lifestyle and body information including BMD assessment, fracture risk assessment tools (FRAXs) were used to provide probability of major fracture within ten years. FRAX scores were compared to actual incidence of fracture in the normal population and in those suffering from mental disorders such as depression, anxiety disorders and schizophrenia.
The study found that people with mental disorders and those using psychotropic medication had an increased risk of fracture. The researchers found that FRAX underestimated fracture risk among these subsets of the population. Since the study recruited participants undergoing BMD assessments, the results are most applicable to older women or other groups at risk of osteoporosis. The findings may not translate well to other groups. Additionally, the severity of mental disorder and type of psychotropic medication were not included in statistical analysis due to lack of access to data. Given the commonality of undiagnosed mental disorders, the true prevalence may have been underestimated. Despite these limitations, the data indicates that mental disorders and psychotropic medication use are associated with increased fracture risk. Physicians should take this into account when treating patients at risk of osteoporosis.
Written By: Wesley Tin, BMSc