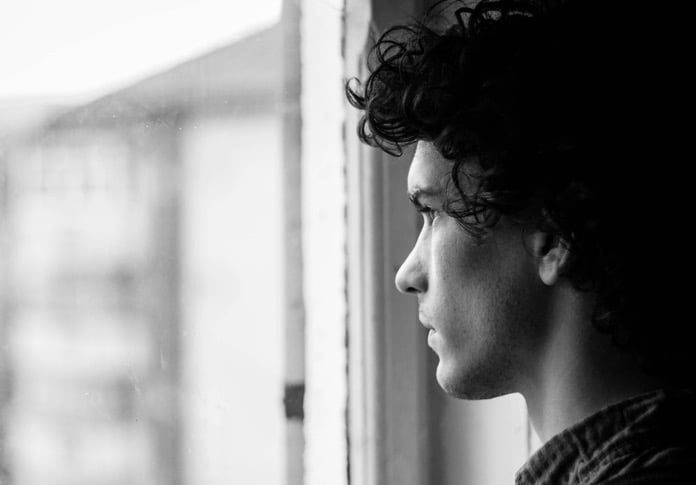 Researchers from India explain the viral and deadly blue whale challenge, a suicide game that targets vulnerable and depressed teens.
Games and online gaming are a frivolous and often relaxing pursuit for many the worldwide. Games are meant to be entertaining and to reduce stress. Gaming is challenging and cognitively enhances performance in children as well as adults. However, recently a game has emerged with a darker side.
The blue whale challenge is shared through links on social media and targets vulnerable and often depressed teens. The "game" consists of a series of challenges that culminate in suicide. The blue whale challenge was a game with negative and frightening consequences for many who participated.  A study investigating the blue whale challenge examines the 50 tasks that participants were coerced into doing. It also sheds light on whether it is a crime rather than a game and suggests possible preventive measures. The article was published in November 2017 in the journal Science and Engineering Ethics.
What is the Blue Whale Challenge?
The blue whale challenge was first developed in Russia by Philipp Budeikin, a Russian psychologist first spread published through Vkontakte (VK.com). It was shared using a secret link between groups and individual users based on certain qualifying parameters via social networking platforms and chat groups. This secret link was shared through pop-ups on many popular online platforms including Facebook, Whatsapp, Instagram, Snapchat, Yahoo, and Google Chat.
The transfer of the link to participate in the game also involves the transmission of a virus, which then compromises all the data of the user. This included complete search histories, passwords, email accounts, photos, and videos, which were then used to manipulate players at various stages by the administrators of the game.
The blue whale challenge was designed to target vulnerable individuals with a history of psychological difficulties. Users are continually manipulated and manoeuvred into progressively more harmful tasks that involve considerable self-harm. The other names by which it is known is "Wake Me Up at 4:20 a.m.", "A Sea of Whales', and 'A Silent House'.  Various tasks that are challenging to the psyche are performed by participants who do not have a choice to exit, through manipulative threats made by the administrator sending them the tasks.
What are the Challenges?
There are 50 challenges that participants are forced to perform including self-cutting, watching psychedelic videos and horror clips, visiting graveyards at odd hours, and at each stage, the participants were also forced to send pictures proving task completion. The compromise of personal information and data of the participant is used to leverage people into completing and participating in various tasks. Progressive participation in suicidal tasks is also a part of the game. This included standing at the edge of the tallest building, cutting deep enough yet not completely cutting veins, etc., which for a depressed or psychologically compromised individual, could ultimately lead to suicide.
There is a combination of factors during various steps of the game which may compromise the mental acuity of the participant as each task is being completed. This involved constant tasks, lack of sleep, completing odd tasks at odd hours, watching psychologically damaging videos, and also peer pressure as it involved participation in a peer group. Thus this "game", known as the blue whale challenge, is clearly meant to lead to significant harm and ultimately the death of the participants.
Casualties to the game include 130 teen deaths reported from Russia. There have also been deaths linked to this challenge reported globally from countries such as Argentina, Brazil, Bulgaria, Chile, China, India, Italy, and the US. In India, individuals who succumbed to the blue whale challenge died from various options coerced by the administrator, in ten reported cases. This included acts like covering the face of the gamer with a plastic bag, jumping in front of a moving train, and tying and tightening a noose around the neck until death occurred.
What Has Been Done to Prevent this Phenomenon?
The challenges in banning the game were manifold, including a lack of ability to pinpoint a single administrator or source. Although the founder of the game, Russian Psychologist Philipp Budeikin, was arrested, it still continued to be administered across the globe by various other perpetrators.
While gaming challenges are generally aimed at stress reduction and refreshing the mind, and offer better concentration and cognitive development, the blue whale challenge used steps to raise adrenaline levels among participating individuals and also manipulated their mental state. The participants were so caught up in the game that ultimately they could not coherently perceive that the blue whale challenge is ultimately going to result in death at the final step.
Prevention of such games such as the blue whale challenge is crucial, through clear monitoring strategies and also stricter cyberbullying laws. Monitoring erratic behavior in children and teenagers, being aware of poor school performance, open channels of communication, and educating them about online safety is crucial to preventing such tragedies. The research article has also recommended collaborative monitoring and efforts between legal systems, the media, and government agencies to monitor and stop such online activities at the outset.
Written by Sonia Parmar, BSc
Reference: Mukhra, R., Baryah, N., Krishan, K., & Kanchan, T. (2017). 'Blue Whale Challenge': A Game or Crime?. Science and Engineering Ethics, 1-7.