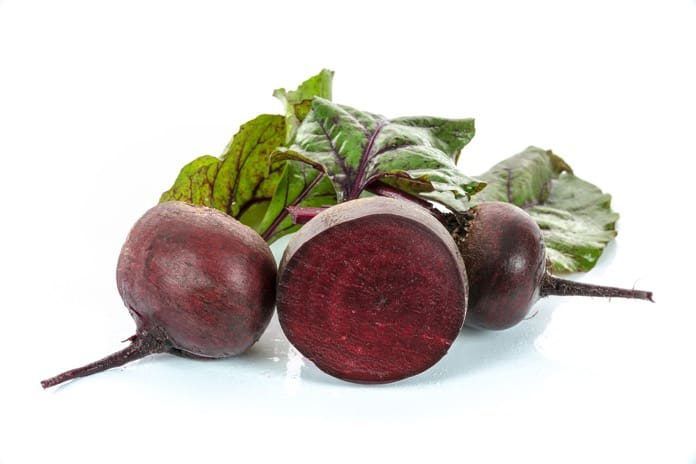 Sports nutritionists determine if beetroot juice is an effective supplement to support high-intensity exercise.
As the margins for increased athletic performance grow smaller and smaller, highly competitive athletes are on the continuous search for a competitive advantage. This search brings athletes to the realm of nutritional supplementation to boost their performance. However, varying levels of exercise intensity require different energy producing systems. In a recent study, Spanish researchers were interested in high-intensity exercise efforts and the effect that beetroot juice can have on performance.
Beetroot juice is thought to aid in the production of nitric oxide which can have a positive physiological function in humans. One example is blood vessel dilation among smooth muscle fibers, thus increasing blood flow. This increased blood flow, in turn, promotes gas exchange for aerobic activity as well as mitochondrial efficiency for increasing energy production on the cellular level. To further elucidate these findings, the researchers did a meta-analysis of articles related to beetroot juice efficacy up to March 31, 2017. The criteria used for selecting the articles used permutated keywords related to beets, nitrates, sports, and nutrition. Of the 738 studies identified in the search, nine articles met the eligibility criteria for further assessment.
The results of these studies were published in the Journal of the International Society of Sports Nutrition and the observations were promising. Supplementation of beetroot juice was shown to reduce the muscular fatigue that followed high-intensity exercise but it was unclear as to whether this was achieved by mitigating skeletal muscle damage or by promoting the regeneration of musculature, or both. On an even smaller scale, beetroot juice was shown to aid in muscle power production as it relates to muscle shortening velocity, rather, the speed at which the muscle contracts. The synthesis of nitric oxide in the body, supplement ingestion timing, and a better foundational knowledge of ergogenic effects of beetroot juice still need further research but portray a promising new way for athletes to better themselves and the competition.
Although the research thus far has been limited, the results of this review demonstrate that beetroot juice may be an effective supplement to enhance workout performance. Further research will be required to confirm the physiological mechanisms involved and determine the appropriate dosages and timing for optimal performance.
Written by Cooper Powers, BSc
Reference: Dominguez, R., Mate-Munoz, J.L., Cuenca, E., Garcia-Fernandez, P., et. al. (2018). Effects of beetroot juice supplementation on intermittent high-intensity exercise efforts. Journal of the International Society of Sports Nutrition, 15(2). DOI 10.1186/s12970-017-0204-9