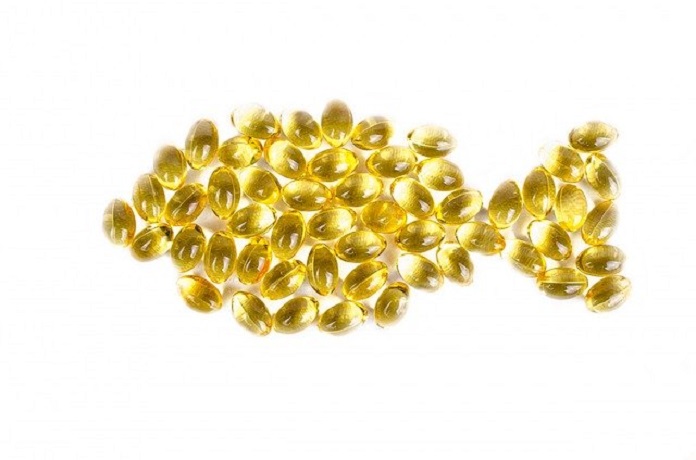 The benefits of fish oil supplements for men remain unclear, but a recent study finds that fish oil supplements may improve sperm quality among young healthy men.
Health Canada states that about 16% of Canadian couples experience infertility, which has increased since the 1980s. Infertility can occur in both men and women. Male infertility is mainly caused by poor sperm quality, lack of sperm, or hormonal imbalances.
Fish oil supplements come in capsule, pill, or liquid formulations. Fish oil contains essential nutrients, such as omega-3 fatty acids. Omega-3 fatty acids are not produced naturally by the body and must be consumed through food sources, such as fish, flaxseed, walnuts, or canola oil. This vital nutrient has been shown to improve blood pressure, decrease cholesterol levels, and reduce the risk of heart attack and stroke.  Previous studies have now shown that diets containing fish oil improve sperm quality among men from couples experiencing infertility. However, there have been no studies investigating the benefits of fish oil in healthy men.
A 2019 Danish study reported on the effects of fish oil supplements on testicular function in young males with an average age of 19 years old. A total of 1,694 young men participated as part of their fitness examinations for military service.  Only 98 out of the 1,694 men reported the use of fish oil supplements. The researchers compared three groups: no fish oil supplement intake, less than 60 days intake, and more than 60 days of intake. The researchers then compared overall testicular function using data regarding sperm quality, blood hormone levels, and testicular size. Sperm quality was assessed by semen volume, total sperm count, sperm concentration, and sperm shape and movement. Blood hormone levels included follicle-stimulating hormone, luteinizing hormone, testosterone, and Inhibin B. Testicular size was determined by ultrasound tests.
The researchers found that the young men who were taking fish oil supplements had better testicular function than participants with no fish oil supplement intake. Overall testicular function was best in participants who reported an intake of more than 60 days.  Sperm quality was the best, blood hormone levels were the lowest, and testicular size was reasonably largest in participants with an intake of more than 60 days. The research agreed with and supported previous studies that fish oil intake benefitted total sperm count and sperm shape and movement.
The research shows that young healthy men may benefit from fish oil supplements and this supplement may improve infertility issues. However, further research is needed to prove if the amount of omega-3 fatty acids in fish oil supplements has a direct effect on testicular function. The researchers suggest that this can be confirmed with well-designed clinical trials.
Written by Manuel Bangsil, PharmD, MBA, BCMAS
References:
Public Canada. Fertility – Canada.ca. Canada.ca. https://www.canada.ca/en/public-health/services/fertility/fertility.html. May 28, 2019.
Fish Oil. Mayo Clinic. https://www.mayoclinic.org/drugs-supplements-fish-oil/art-20364810. Oct 24, 2017.
Jensen, T., Priskorn, L., Holmboe, S., Nassan, F., Andersson, A., & Dalgård, C. et al. (2020). Associations of Fish Oil Supplement Use With Testicular Function in Young Men. JAMA Network Open, 3(1), e1919462. doi: 10.1001/jamanetworkopen.2019.19462
Image by PublicDomainPictures from Pixabay