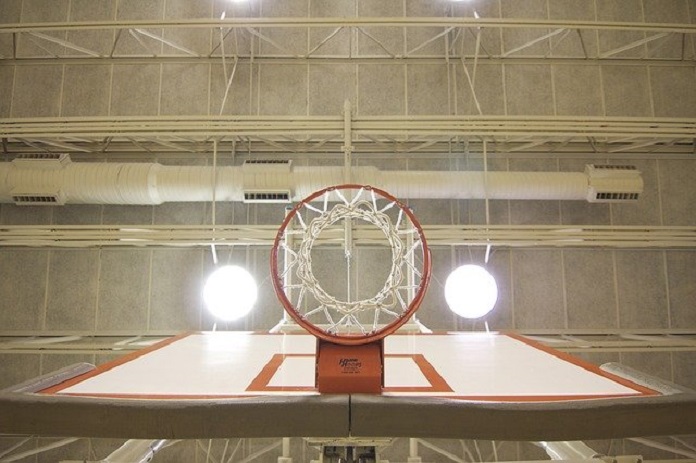 A new study examines the effects of playing indoor sports on vitamin D levels in college athletes.
Vitamin D is an important vitamin for the health of the body, and it can be obtained through the diet, vitamin D supplements, or sun exposure. Vitamin D plays a role in bone health, calcium absorption, thyroid health, and it can potentially help protect against various chronic conditions including heart disease, hypertension, and diabetes. Not getting enough vitamin D, or having a vitamin D deficiency, can result in reduced immune function, fatigue, decreased bone density, and more.
Certain populations are more at-risk of developing a vitamin D deficiency than others, and these groups can include older people, obese people, and people with darker skin tones. Moreover, people who do not get much sun exposure are at risk, and this is especially observed in the winters of colder climates. Getting between 15 and 20 minutes of sun exposure three times weekly is typically considered sufficient for vitamin D production.
Since college athletes playing indoor sports, such as basketball, do not get as much sun exposure as college athletes playing outdoor sports such as football or soccer, they are perceived to be at risk of vitamin D deficiency. To investigate this, an American study conducted by the Mayo Clinic Health System Sports Medicine Research and published in Nutrients tested vitamin D levels as well as whether supplementation is necessary in college athletes playing indoor sports.
The study group consisted of 20 males and females that were healthy, over the age of 18, and National Collegiate Athletic Association (NCAA) division 1 basketball players.  The researchers took the participants' blood and examined their serum vitamin D levels to determine if they were vitamin D sufficient or insufficient. 
Participants were then allocated to three different groups based on their current vitamin D levels: 13 participants took two 5000 IU vitamin D supplements daily, five participants took one 5000 IU supplement daily, and two participants received no supplementation.
Sixty-five percent of participants had vitamin D insufficiency at the beginning of the study.  This is consistent with a previous review that found that 56% of 2000 indoor athletes were vitamin D insufficient.  Additionally, darker skin tones were associated with an increased risk of vitamin D insufficiency in the study.  Finally, the group who took 10,000 IU vitamin D daily exhibited a significant increase in vitamin D levels compared to those who took 5,000 IU vitamin D and those who did not take supplements. 
The results of this study suggest that vitamin D insufficiency could be a common issue amongst college athletes playing basketball.  Moreover, it suggests that taking 10,000 vitamin D daily helped raise blood vitamin D levels in those that had a vitamin D deficiency.  Further research is needed to determine ways to prevent vitamin D insufficiency in college athletes as well as the general population.
Written by Avery Bisbee
References:
Sekel, N. M., et al. (2020). The Effects of Cholecalciferol Supplementation on Vitamin D Status Among a Diverse Population of Collegiate Basketball Athletes: A Quasi-Experimental Trial . Nutrients, 12(2). doi: 10.3390/nu12020370
Spritzler, F. (2018, July 23). 8 Signs and Symptoms of Vitamin D Deficiency. Retrieved March 9, 2020, from https://www.healthline.com/nutrition/vitamin-d-deficiency-symptoms
Study finds athletes who play indoor sports at risk of vitamin D deficiency. (2020, March 9). Retrieved March 9, 2020, from https://www.eurekalert.org/pub_releases/2020-03/gmu-sfa030920.php
Vitamin D Deficiency: Symptoms & Treatment. (2019, October 16). Retrieved March 9, 2020, from https://my.clevelandclinic.org/health/articles/15050-vitamin-d–vitamin-d-deficiency
Image by Ben Landers from Pixabay