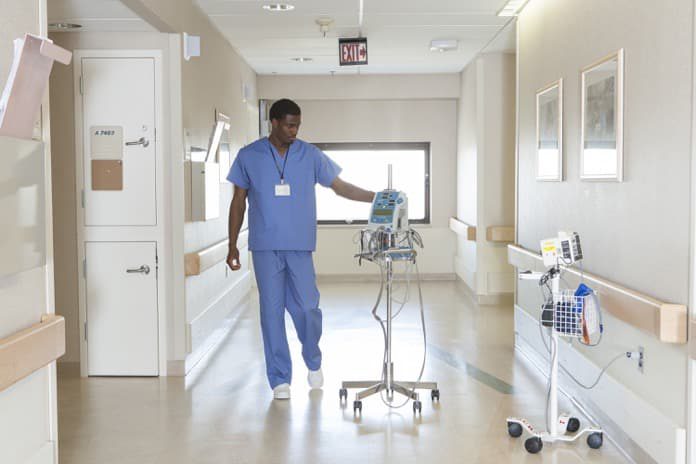 Researchers determined whether a one-dose hydrocortisone therapy is more effective than multiple-dose therapy in patients with adrenal insufficiency.
Adrenal insufficiency, also known as Addison's Disease, is a public health concern affecting 250-450 people per one million in the human population. Adrenal insufficiency is when the adrenal glands do not produce enough steroid hormones such as cortisol. Symptoms of adrenal insufficiency include weight loss, fatigue, muscle weakness, and low blood pressure.  The causes of adrenal insufficiency can be classified as primary or secondary. Primary adrenal insufficiency can be due to adrenal failure, and secondary causes can be due to hypothalamo-pituitary failure.
Glucocorticoid Therapy
The disease has a 1% mortality rate, and patients suffering from adrenal insufficiency require glucocorticoid replacement therapy for the rest of their life. Usually, therapy can be adjusted to patient complications such as weight gain and metabolic impairment from increased molecules like HbA1c by reducing the dose.
Glucocorticoids are usually given in small doses throughout the day, but previous studies have shown a resulting bone loss and lower quality of life in patients on this therapy. High doses of glucocorticoids also seem to compromise the immune system in patients. In fact, it seems like multiple doses of glucocorticoids may be damaging because it disrupts the normal physiological cortisol rhythm in the human body.
Isidori and colleagues sought to examine the body weight, metabolic health and immune function of adrenal insufficient patients given a single-dose hydrocortisone therapy that is designed to not disrupt the circadian rhythm of cortisol release. A 24-week randomised, controlled, single trial was conducted in two university hospitals: one from Naples and one from Rome. Patients were between 18-80 years old with adrenal insufficiency and were on multiple dose glucocorticoid therapy. There were also age and sex-matched healthy controls.
The patients were randomly assigned to either continue with the standard therapy or switch to the single-dose therapy of hydrocortisone. The single-dose hydrocortisone group consisted of 46 patients and the standard glucocorticoid therapy group consisted of 43 people, with 25 healthy controls. This study was published in The Lancet Diabetes and Endocrinology.
Is a Single Dose of Hydrocortisone Effective?
The patients in both the single-dose hydrocortisone and standard glucocorticoid groups had higher body mass index (BMI), higher lipid concentrations, and higher inflammatory factors and lymphocytes, compared to healthy controls at baseline. Twenty four weeks into the study, there was more improvement in the lowering of bodyweight in those on the single-dose hydrocortisone treatment compared to the conventional treatment. They even saw a reduction in HDL cholesterol in the single-dose hydrocortisone group.
At the 12-week mark, pro-inflammatory factors were also reduced in the single-dose hydrocortisone group, with this reduction almost reducing by half by week 24, compared to baseline measurements. In addition, certain markers that were high in the healthy population, such as CD16+CD14– monocyte immune cells were also found to be increased in the single-dose hydrocortisone group, but not in the standard glucocorticoid group.
The number of infections at the 24-week mark was almost the same in the healthy and single-dose group, with the single-dose hydrocortisone group reporting only slightly higher levels of infection. Despite these results, the number of adverse events was still similar between the single-dose and standard glucocorticoid group.
Conclusions and Limitations of the Study
The researchers were able to determine that the single-dose hydrocortisone therapy improved the quality of life of adrenal insufficient patients relative to the standard glucocorticoid therapy group. This was seen by improved body weight and immune response markers.
Limitations existed in the study. Participants were aware of their treatment type and also reported when they had infections with no verification from medical records, which could introduce bias into the data. The results, such as the improved immune response markers, seem to be specific to adrenal insufficiency. Further research would have to consider the application of single-dose hydrocortisone therapy outside of this specific study.
Written by Olajumoke Marissa Ologundudu B.Sc. (Hons)
Reference: Isidori, A. M. et al. Effect of once-daily, modified-release hydrocortisone versus standard glucocorticoid therapy on metabolism and innate immunity in patients with adrenal insufficiency (DREAM): A single-blind, randomised controlled trial. The Lancet Diabetes and Endocrinology (2018). https://doi.org/10.1016/S2213-8587(17)30398-4