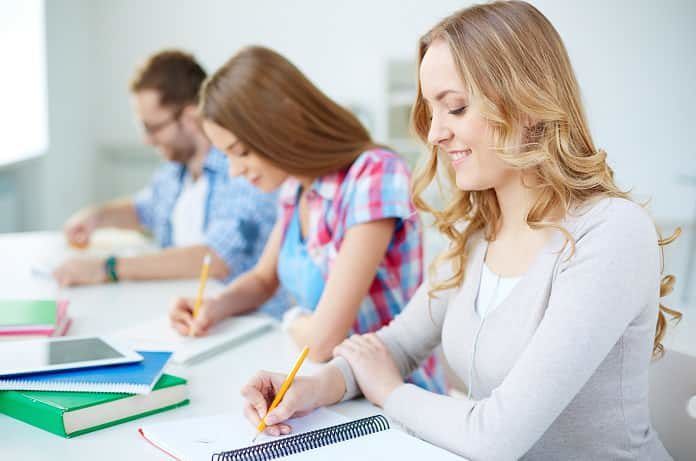 For those with ADHD, the use of ADHD medication is associated with better performance on higher education entrance tests. This evidence should be considered together with the current list of risks and benefits of ADHD medication to guide clinical practice.
Attention-deficit/hyperactivity disorder (ADHD) is common among children and adults alike and can have a negative impact on academic performance. The hallmark symptoms of ADHD; inattention, impulsivity, and hyperactivity make learning in a school environment inherently more difficult.  Individuals with ADHD earn, on average, lower school grades and receive less education than their peers without ADHD. By limiting post-secondary possibilities, these effects can have a lifelong impact on quality of life.
ADHD medications are generally considered to be effective at reducing the symptoms of ADHD, but less research has been done to measure the real-life impact of medication use on individuals with ADHD.  Researchers at the Karolinska Institute in Stockholm, Sweden examined the medical records and test scores of 61 640 individuals with a diagnosis of ADHD between 2006 and 2013 to determine if ADHD medication use leads to higher test scores on post-secondary entrance examinations and published their results in JAMA Psychiatry.
The scientists used records of pharmacologic treatment extracted from the Swedish national registers and compared it to data from the Swedish Aptitude Test. They used a technique called "within-patient" design, comparing the test scores of patients both when taking ADHD medication and without. The test, in this case, was the Swedish Scholastic Aptitude Test (SweSAT) and is routinely taken multiple times and used to determine eligibility for post-secondary acceptance.
The results indicated that individuals with ADHD took the test fewer times than those without ADHD, and at a later age on average. Those who were medicated earned an average of 10 points higher on the test than those who weren't.  When the scientists compared individual's own scores between medicated and un-medicated periods they found a 4.8 point increase when using ADHD medications.  These results were vigorously investigated using several sensitivity analyses and proved to be consistent.
What they discovered is that individuals scored higher on the SweSAT when they were actively prescribed ADHD medication.  This effect size, while small, might translate to a higher rank among test applicants, potentially enhancing the chances of receiving higher education.These results have profound real-life implications. Studies have shown that educational level is a strong predictor of occupational outcome in patients with ADHD.
While this study underwent vigorous statistical analysis, giving it strong scientific validity, there were some limitations. Given that a lack of adherence to ADHD medication routines is the norm with ADHD patients and not the exception, it is quite possible that many of the patients who were prescribed ADHD medications were not actually taking them as prescribed. If this is the case, then the effect size would be even greater than what was found in this study. The study did not account for individuals who had dropped out of school, or opted for vocational training and thus did not require SweSAT exams. Due to the "within-patient" study design, this research was also unable to account for individuals who had only taken the test once. The design of this study was also unable to account for the effect of concurrent learning disabilities on test scores.
Medical professionals always weigh the potential benefits of a medication with the potential risks when choosing whether a prescription is appropriate.The authors concluded that the effect of ADHD medication on test scores in those with ADHD was significant enough to be considered along with the other risks and benefits when prescribing ADHD medications.
Written by Lisa Borsellino, B. Sc.