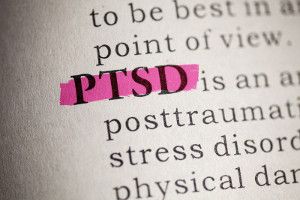 A group of proteins associated with inflammation has been found to be elevated in the blood of patients suffering from post-traumatic stress disorder.
Some clinical evidence has found links between post-traumatic stress disorder (PTSD) and other health conditions, including cardiovascular disease. The suggested reason for the link between the two disorders is an increase in inflammation in patients with PTSD, however clinical studies have shown conflicting results. This led researchers from the University of Texas Health Science Centre, in collaboration with the Hospital de Clínicas de Porto Alegre (HCPA), and Universidade Federal do Rio Grande do Sul (UFRGS), Porto Alegre, RS, Brazil, to analyze the available clinical research to assess whether there is in fact a link between PTSD and markers of inflammation.
The study, published this month in the Lancet Psychiatry, reported on an analysis of 20 clinical studies investigating the levels of inflammatory biomarkers present in the blood of patients with post-traumatic stress disorder (PTSD), compared with healthy control samples. The researchers found that levels of the proteins interleukin-6, interleukin 1β, interferon γ, and TNFα were elevated in PTSD patients compared with healthy people. The levels of interleukin 1β were also positively associated with the length of time the patients had suffered with PTSD, while levels of interleukin 6 were found to be associated with the severity of PTSD.
The authors suggest that elevated levels of these inflammatory proteins in patients with PTSD could signify that chronic low-grade inflammation may represent a target in the treatment of PTSD.
Passos, IC, Vasconcelos-Moreno, MP, Costa, LG, Kunz, M, Brietzke, E, Quevedo, J, Salum, G, Magalhães, PV, Kapczinski, F, Kauer-Sant'Anna, M. "Inflammatory markers in post-traumatic stress disorder: a systematic review, meta-analysis, and meta-regression" Lancet Psychiatry Volume 2, No. 11, p1002–1012.
Written by Deborah Tallarigo, PhD