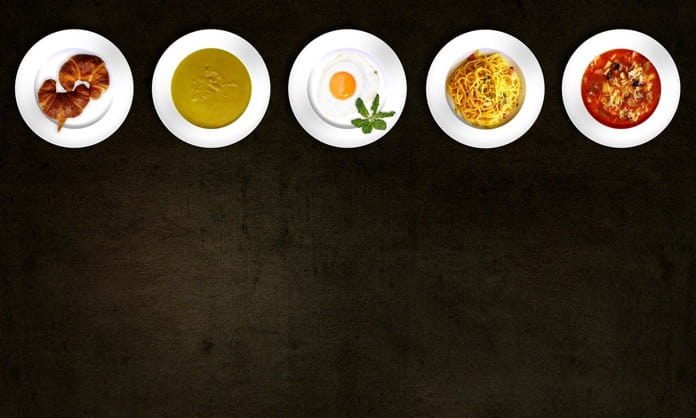 Investigadores procuram determinar se certos alimentos podem ser a causa do aumento do risco de artrite reumatóide.
De acordo com a Arthritis Foundation, a artrite reumatóide é uma doença em que o sistema imunitário ataca e inflama as articulações. Esta inflamação pode causar danos a nível da cartilagem, resultando na rigidez, instabilidade e dor nas articulações. A inflamação causada pela artrite reumatóide geralmente afeta as mãos, os pés, os pulsos, os cotovelos, os joelhos e os tornozelos. Pode também afetar os sistemas cardíaco e pulmonar. Apesar de resultados contraditórios, os investigadores sugerem que a dieta pode ter influência no risco de desenvolver artrite reumatóide.
Num estudo recente publicado em Clinical Rheumatology, Masoume Rambod e os seus colegas procuraram determinar se determinados hábitos alimentares influenciavam o desenvolvimento de artrite reumatóide (AR). Para este estudo foram recrutados 500 pacientes que sofrem de AR e 500 pacientes que não sofrem de AR. Estes pacientes foram recrutados de três clínicas da Universidade de Ciências Médicas no Irão de 2015 a 2016.
Foi conduzido um questionário para estabelecer uma relação entre os hábitos alimentares e a doença. Este questionário inquiriu os pacientes acerca do consumo de diferentes tipos de bebida e alimentos de uma lista de alimentos nutritivos e não-nutritivos, tais como o chá verde, o café, frutas, vegetais, leite gordo e alimentos fritos.
Os participantes com AR tinham hábitos alimentares significativamente diferentes
Rambod observou uma diferença no consumo de chá verde, café e bebidas gaseificadas entre os participantes com AR e os participantes sem AR. Os investigadores descobriram que os participantes saudáveis bebiam mais chá verde e café por mês do que os participantes com AR. Os investigadores descobriram também que 64% dos participantes com AR bebiam bebidas gaseificadas em comparação a 59% dos participantes saudáveis.
Relativamente aos hábitos alimentares, os investigadores descobriram diferenças significativas no consumo de alimentos não-nutritivos entre os dois grupos. Os participantes com AR consomem mais leite gordo, alimentos fritos, manteiga, gorduras sólidas e comidas picantes do que o grupo de participantes saudáveis. Ficou notado também que os participantes com AR e os participantes saudáveis não diferem em relação ao consumo de alimentos nutritivos.
O consumo elevado de leite gordo e gorduras sólidas aumentou o risco de desenvolver AR
Análises posteriores mostram que o consumo elevado de café e chá verde, oito copos ou mais por mês, está associado a menor risco de desenvolver AR. Por outro lado, o consumo elevado de leite gordo e gorduras sólidas por mês resultou num aumento do risco de desenvolver AR.
Explicações correntes para tais relações realçam as características químicas e biológicas destes alimentos. A literatura científica sugere que o café contém materiais e moléculas que desintoxicam os componentes celulares, reparam o AND danificado e previnem a transformação de células malignas. Em particular, o leite gordo e alimentos ricos em gorduras estimulam o sistema imunitário deixando que toxinas (endotoxinas) entrem na corrente sanguínea, causando o aumento da inflamação. O chá verde, assim como o café, age como um antioxidante que previne os efeitos da inflamação e reduz os danos a nível do ADN. Tais relações implicam que uma alteração na dieta alimentar pode potencialmente prevenir o desenvolvimento de AR.
Rambod e seus colegas propõe que estudos futuros na área da nutrição devem tentar determinar o tipo de dieta necessária para diminuir a inflamação e tratar a artrite reumatóide, providenciando assim provas para a relação causal entre os hábitos alimentares e o desenvolvimento da artrite reumatóide.
---
Escrito por Michael Cruz, Hons. BSc
Traduzido por Ângela Carvalho, Pgc
Referências:
(1) Rambod, M., Nazarinia, M., & Raieskarimian, F. (2018). The impact of dietary habits on the pathogenesis of rheumatoid arthritis: a case-control study. Clinical Rheumatology, 1-6.
(2) "What Is Rheumatoid Arthritis?" Www.arthritis.org, Arthritis Foundation, www.arthritis.org/about-arthritis/types/rheumatoid-arthritis/what-is-rheumatoid-arthritis.php.