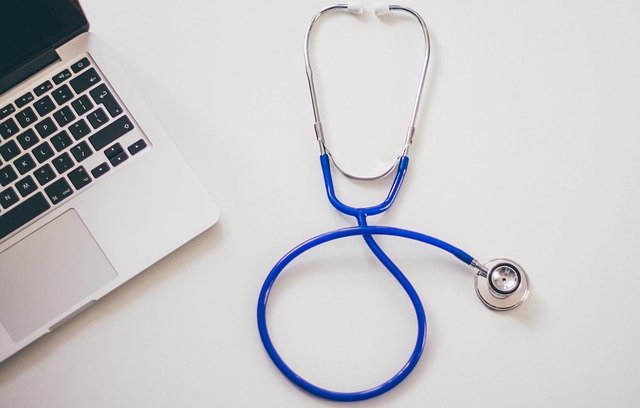 On an average day, a medical practice may be extremely busy or even chaotic. Patients come and go at an astounding rate while medical practitioners rush to ensure that each of their patients are helped accordingly.
Any member of medical practice will attest to the busy schedule and how much effort it takes to coordinate it daily. Also, scheduling an appointment for each patient takes effort to ensure that they are booked with the correct medical practitioner and that all the details of the visit are confirmed.
However, using a centralized scheduling may relieve some of the pressure at the medical practice and make the appointments run smoother for patients and practitioners. When appointments run smoother on both ends, the overall happiness of patients and medical staff increases.
Here are some more reasons why you should consider using a centralized scheduling system for your medical practice:
Patients who need to see a medical practitioner generally are not feeling well and would not like to spend hours on the phone to book appointments for various services they may need. Having one centralized point to contact already alleviates the stress of booking their appointments.
The patient can contact one person or use one system to book everything which saves time and money too. Having to phone around to multiple offices, being on hold at each one, having to explain everything all over again to the next person may take valuable time out of a patient's day.
At the medical practice, the centralized point makes the scheduling easier for medical staff as well. One person could make sure that all appointments are properly scheduled and coordinated between all the different practitioners. This also saves time on the part of the medical practice as they won't have to contact other practices for follow-up appointments or treatments.
Coordination Of Treatment Space
Some medical practices use one centralized treatment area for certain medical procedures. Using this shared space may lead to the clashing of appointments and patients waiting to be treated for longer periods. When appointments are managed by centralized scheduling, this shared space can be properly coordinated. It could reduce waiting times for patients and lower the frustration levels of the medical practitioners.
Patients will generally make an appointment for a specific reason and this could assist the person in charge of the scheduling to properly arrange the schedule so there are no clashes in the daily use of the shared space.
Follow Up More Efficiently
Following up on the patient's progress is very important to ensure quality care. With a centralized scheduling system, the follow-ups can be so much more efficient. The system should have stored information of the patient's visits, reasons for visiting and the time between visits. It will help the data be easily accessible to practitioners in planning the next step for treatment.
The practitioner can also follow up on the scheduling of appointments with other professionals. For example, it could be physiotherapy, occupational therapy, or any other services that the medical practitioner referred their patients to. The centralized scheduling makes it easier for the patient to contact the same person for appointments and they don't have to worry about keeping track as the system will do it for them.
Standardization Of Appointments
Although some may disagree with this, there is wisdom in standardizing appointments. When it comes to patient care, you would want a high level of care to ensure that your patients are happy and all their medical needs are met.
Having a standard way of operating in the practice will ensure that all patients are treated equally with the same high standard. The centralized scheduling makes it easier to control the quality of the patient contact and this will not go unnoticed by your patients.
Patients who feel more engaged and cared for will be more likely to return in the future should they need assistance for medical issues. This builds good rapport and trust with your patients which is a key element of effectively treating your patient.
When patients feel more at ease with the medical practice and its staff, they will most certainly trust them with their medical situations and should increase their compliance when following the advice from the medical practitioner.
If you have one central system where all the appointments are set out properly, you should be able to plan the day efficiently.
Looking at the number of appointments made, the practice can ensure that there is enough staff on duty to meet the patient's needs for the day. Having enough medical practitioners for the day will minimize waiting time for patients and burnout for practitioners.
There will be days when an emergency may leave the practice short-staffed, but overall short staffing issues could be planned for when all the appointments are made from one central point. If a staff member is on leave or has to be elsewhere, the medical practice can anticipate the patient load and distribute it more effectively.
In any medical field, there will be lots of patient records to keep track of. Each of the patient's visits is documented to ensure that the patient and practitioner are safe from malpractice. Another reason to keep records would be to make sure that patients' care is prioritized according to their medical needs. Multiple therapies, doctors' visits, or other treatments could become difficult to manage if there are no records kept.
Having all the records in a centralized place will assist practitioners in quickly looking up records they may need for the effective treatment of their patients. This way, practitioners will have access to them for future reference or to coordinate treatment plans successfully.
Finishing Thoughts
Using a centralized scheduling system has many benefits that patients and medical practices will be grateful for. Prioritize your patients and their care by using this comprehensive way of scheduling appointments and recording the valuable information from each visit. Centralized scheduling may save you the time and energy that you would need to offer high-quality care to your patients, so why not look into the best options for your practice today.
Image by StockSnap from Pixabay 
---
The editorial staff of Medical News Bulletin had no role in the preparation of this post. The views and opinions expressed in this sponsored post are those of the advertiser and do not reflect those of Medical News Bulletin. Medical News Bulletin does not accept liability for any loss or damages caused by the use of any products or services, nor do we endorse any products, services, or links in our Sponsored Articles.