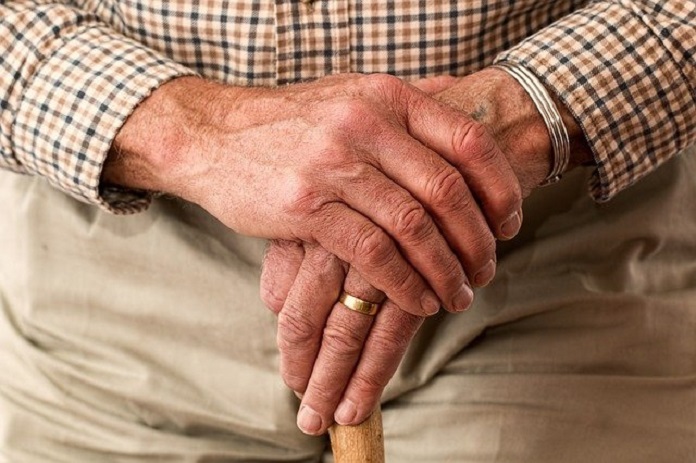 Ученые создают очки дополненной реальности как новое вспомогательное средство для слабовидящих.
Пигментный ретинит – это заболевание, которое вызывает ухудшение зрения. При тяжелой форме болезни ухудшается периферическое зрение и способность оценивать относительное расстояние. Нарушение зрения может снизить качество жизни и вызвать трудности при выполнении повседневных задач. В большинстве случаев больному приходится пользоваться тростью или собакой-поводырем для того, чтобы свободно передвигаться. Ранее предпринимались попытки использовать технологии виртуальной реальности для помощи людям с проблемами зрения, но они не удавались из-за неудобства использования и ухудшения и без того ослабленной способности видеть. В работе, опубликованной в журнале Природа (англ. Nature), представлены очки дополненной реальности (англ. augmented reality glasses, AR) в исследовании по применению этой технологии в качестве помощи слабовидящим людям.
В эксперименте использовали очки дополненной реальности фирмы Майкрософт (англ. Microsoft Hololens) совместно с набором программ, предназначенных для ускорения разработки приложений виртуальной реальности (англ. Microsoft Mixed Reality Toolkit, MMRT). В исследовании принимали участие десять пациентов с пигментным ретинитом. Прибор служил вспомогательным средством для помощи в передвижении и преодолении препятствий. Очки дополненной реальности проецировали яркие цвета, соответствующие препятствиям, на сетчатку глаза пациентов и таким образом помогали им ориентироваться в пространстве. С помощью видеосъемки исследователи замеряли время, потребовавшееся участникам для выполнения задания, а также фиксировали количество столкновений с препятствиями.
Согласно исследованию, зрение пациентов улучшалось при использовании очков дополненной реальности. Мобильность увеличивалась на 50%, а распознавание предметов вокруг улучшилось на 70%. При этом существенного изменения времени выполнения задания обнаружено не было. Пациенты, страдающие пигментным ретинитом, особенно плохо видят в темноте. Прибор успешно помогал пациентам при слабом освещении.
По мнению исследователей, очки дополненной реальности еще требуют дальнейшего тестирования для решения технических вопросов, но могут быть коммерчески реализованы уже в ближайшем будущем. Данное исследование претендует на то, чтобы быть первым, демонстрирующим улучшение зрения у пациентов с пигментным ретинитом при использовании очков дополненной реальности в эксперименте, одобренном Государственным управлением США по надзору за качеством пищевых продуктов и медикаментов (англ. Food and Drug Administration, FDA).
Автор: Shrishti Ahuja, BSc
Перевод: Анна Трухачева (Anna Trukhacheva)
Использованная литература:
Angelopoulos, A.N., Ameri, H., Mitra, D. et al. Enhanced Depth Navigation Through Augmented Reality Depth Mapping in Patients with Low Vision. Sci Rep 9, 11230 (2019) doi:10.1038/s41598-019-47397-w
Keckmedusc. (n.d.). Augmented reality glasses may help people with low vision better navigate their environment. Retrieved from https://www.eurekalert.org/pub_releases/2019-08/uosc-arg082219.php.